Gamma Seal Description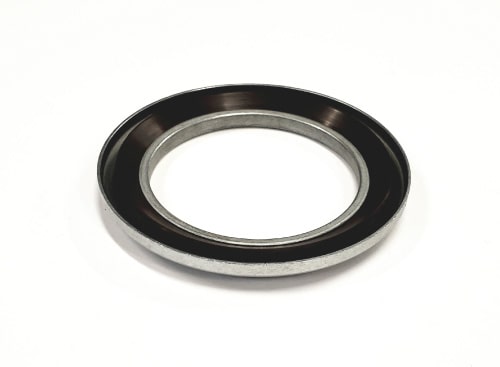 Taking multiple names such as RB axial rings, axial seals, deflector rings, or flingers, Gamma Seals are commonly used in power transmission systems and hydraulic applications.
The design of a Gamma Seal consists of an outer metal case, embedded with an 80 durometer nitrile sealing lip. It is engineered to rotate while maintaining its proper sealing function, making it compatible in both dynamic and static operations.
Gamma Seals work in the same way V-Rings do, as they shield the oil seal from contaminants, with the added protection of metal casing.
For more information or to request a quote on Gamma Seals, please give us a call at 832-448-5550 or submit the Product Inquiry Form.
Benefits of Gamma Seals
Gamma Seals have many benefits, including:
Reduced resistance as rotary motion intensifies
Smooth and simple installation
Substitutes well for a V-Ring
Increased seal protection with outer metal casing
Deflection effect during rotation, excluding media from penetrating the seal
Decreased frequency of downtime for repairs
RB and 9RB Gamma Seals
Gamma Seals are made in RB and 9RB style variations, with the difference being 9RB Gamma Seals' extended metal surface for increased protection.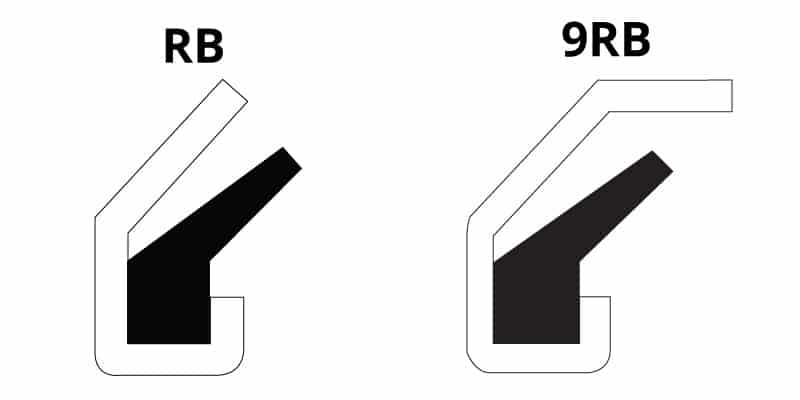 Gamma Seal Part Number System
Global O-Ring and Seal's Gamma Seal part numbers are designed to describe the Shaft Diameter and Gamma Seal Outside Diameter (in millimeters) and style. We utilize two naming conventions which are shown in the examples below. The first example shows a Gamma Seal accommodating a Shaft Diameter of 100mm, with a 9RB style. The second example shows a Gamma Seal with an Outside Diameter of 87mm, accommodating a Shaft Diameter of 65mm, with a 9RB style.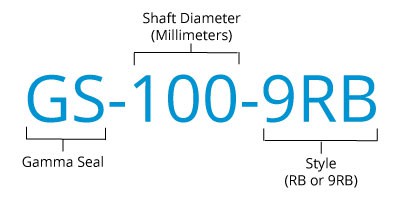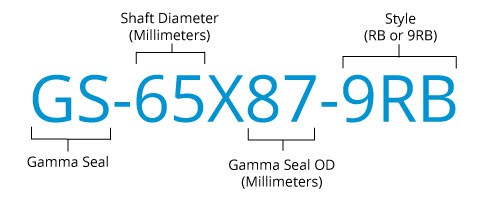 Gamma Seal Installation
Gamma Seals may be installed both horizontally and vertically. Below, are views of Gamma Seals installed on horizontal and vertical shafts.
Gamma Seal Size Charts
RB Gamma Seal Size Chart
| SIZE | ID (MM) | OD (MM) | Width (MM) | Max Shaft Diameter (MM) |
| --- | --- | --- | --- | --- |
9RB Gamma Seal Size Chart
| SIZE | ID (MM) | OD (MM) | Width (MM) | Max Shaft Diameter (MM) |
| --- | --- | --- | --- | --- |