PPAP O-Rings Overview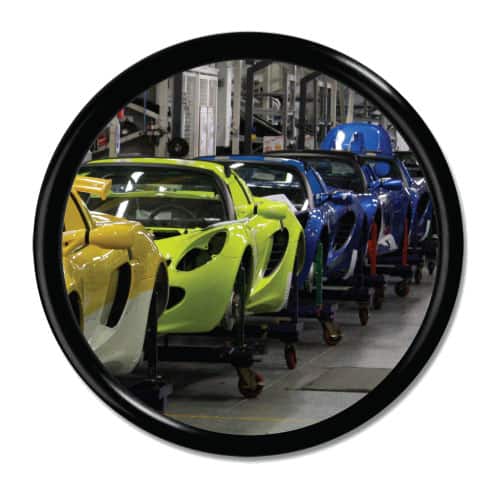 The Production Part Approval Process (PPAP) was established by the Automotive Industry Action Group (AIAG) to maintain consistent quality in the part production process. The PPAP ensures parts are produced to customer-specified tolerances with a defined process capability level (Cpk).
With all PPAP projects, new tooling is created and is dedicated to the specified PPAP project. This ensures that tool wear is well understood as production runs are completed. A common tool may compromise the tight tolerance required for PPAP o-rings. Additionally, PPAP tooling typically has fewer cavities so that the opportunity for variation between cavities is minimized to guarantee consistency in produced parts.
Process capability (Cpk) values are expressed in terms of 'Process Sigma' divided by '3 Sigma'. For example, a Cpk of 2 means the process is designed to be 6σ capable. Automotive parts typically require a Cpk of 1.33 (4σ) and aerospace parts typically require 1.67 (5σ). Processes with a Cpk of <1 are not considered capable.
PPAP Documentation
PPAP documents provide transparency into the customized tool, including mold usage and test reports showing the accuracy of o-ring dimensions produced over time. PPAP ensures the supplier can meet all necessary quality requirements without compromise. Below are commonly requested documents:
Failure Mode and Effects Analysis (FMEA): This report addresses and amends areas of concern before parts are produced.
Control Plan: A document listing the steps involved in the part production process.
Process Flow Diagram: A chart that visually displays the Control Plan.
Part Submission Warrant (PSW): A PPAP summarization, which includes the approval form.
PPAP Levels
PPAP requirements are categorized into the following five levels:
Level 1: PSW submission only.
Level 2: PSW with product samples and limited supporting data.
Level 3: PSW with product samples and complete supporting data.
Level 4: PSW and customer requirements defined by the customer.
Level 5: PSW with product samples and complete supporting data reviewed at the supplier's manufacturing facility.
Though up to Level 3 of PPAP documentation is typically requested, all PPAP levels of documentation can be obtained by Global O-Ring and Seal. If you would like more information or to request a quote on PPAP o-rings, please give us a call at 832-448-5550 or submit the Product Inquiry form to confirm your requirements are being met.