Fabric Reinforced Seals Overview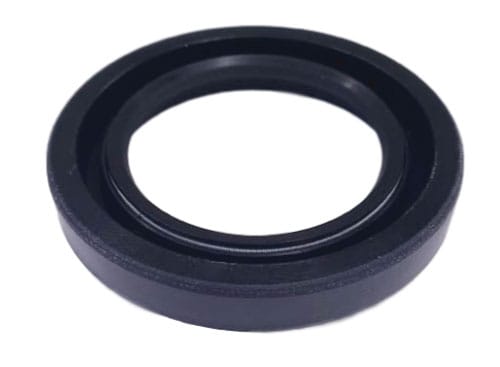 Fabric reinforced seals (FRS) were introduced by Johns Manville in the early 1980's, and are widely known as JM Clipper Seals. These seals found a niche in the oil seal market because of their unique features and ease of installation in the field. They are used as a viable option to replace metal case oil seals in the field if the proper installation tools are not readily available.
Because fabric reinforced seals are not constructed from metal, concerns with rust and corrosion are eliminated. Damage during installation is circumvented and the composite material acts more like a gasket type seal making it effective when the bore is worn. The nonmetallic construction also allows for the seal to be split, if necessary. As a leading supplier of fabric reinforced oil seals, Global O-Ring and Seal has created a part interchange system covering over 3,500 variations of JM Clipper seals. For example, typing JM Clipper's part number 19450-H1L7 into our general search bar will correspond with our item, FRS7.000-8.000-.625LUPW/N90.
Fabric Reinforced Seal Part Numbering System
Global O-Ring and Seal's part numbering for fabric reinforced seals is similar to that of oil seals. The full part number will start with the "FRS" prefix, followed by the Shaft Size, Bore Size, Width Size (all dimensions in inches), Style, and Material.
In the above example, this fabric reinforced seal has a Shaft Size of 7″, a Bore Size of 8″, and a Width Size of .625″, a Style of LUPW, and is made with Nitrile 90 Durometer compound. If desired in Nitrile 75 with style and dimensions kept the same, the part number would read as FRS7.000-8.000-.625LUPW.
Fabric Reinforced Seal Profiles
Fabric reinforced seals feature an integral molded rubber fiber outer case and an elastomeric seal lip. The nonmetallic construction does not rust or corrode as it forms a gasket-type seal between the equipment housing and the seal's outside diameter (OD). Materials available include NBR, Viton, HNBR, and XNBR. Below are common fabric reinforced seal profiles:
| Profile | Profile Image | Description |
| --- | --- | --- |
| LUP, LPD | | General purpose. Spring-loaded single lip. |
| LUPW, LPDW | | Spring-loaded single lip. Designed for high runout conditions. |
| LDS | | General purpose. Spring-loaded double lip. |
| LDSW | | Spring-loaded double lip. Designed for high runout conditions. |
| H | | General purpose rod wiper. Springless single lip for dust exclusion. |
| SS | | General purpose. Springless single lip. For grease retention and dust exclusion. |