Genuine Viton® O-Rings – Fluorocarbon (FPM, FKM, Viton®) Material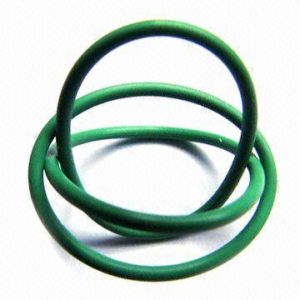 Global O-Ring and Seal carries a deep and broad inventory of Viton® o-rings, in AS568 and metric sizes. Click the button below to check inventory for AS568 and metric Viton® o-rings, or submit the Product Inquiry form if you need a special type or size of Viton® o-ring you can't find here.
SHOP FOR VITON® O-RINGS
Official Viton® Licensee
At Global O-Ring and Seal, all of our Standard AS568 Viton® o-rings are available in Genuine Chemours Viton®…not a generic FKM. Learn more about the Genuine Chemours Viton® advantage. Click here to view our Official Viton® Licensee Certificate.
Viton® Material Description
Viton® is a trade name for the Chemours brand of fluorocarbon, also known as FKM. FKM is a well-known high-performance rubber that has excellent resistance to high temperature, ozone, weather, oxygen, mineral oil, fuels, hydraulic fluids, aromatics and many organic solvents and chemicals.
Viton® Variations
Viton® variations include: Viton® A, Viton® B, Viton® F, Viton® GLT, Viton® GFLT, Viton® Extreme (a.k.a. Viton® ETP).
Viton® general type (A: 66% fluorine), middle fluorine content type (B, GBL: 67 to 68.5% fluorine), high fluorine content type (F, GF: 70% fluorine), improving low-temperature flexibility type (GLT, GFLT) and excellent resistance to more chemicals and solvents (Viton® ETP Extreme). We also can supply excellent acid and alkali resistance parts made by Viton® TBR. Viton® o-rings may also come in a metal detectable variation while retaining the same qualities as the general Viton® o-ring compound.
For applications requiring o-rings with high visibility (typically downhole drilling), High-Visibility Viton® o-rings are recommended. High-Visibility Yellow Viton® o-rings maintain properties identical to its original compound, with the addition of a distinguishable neon yellow hue.
For more detailed information on specific types of Viton®, please download the Viton® Selection Guide.
Cure System
Standard FKM o-ring compounds are bisphenol-cured. FKM o-ring compounds with peroxide-cured possess better acid solution resistance than the bisphenol-cured and can replace litharge-cured applied in acid solutions. In some lubricants, adding a few organic amide or amine, or choosing peroxide-cured system Viton® o-rings will be better than bisphenol curing systems.
Viton® O-Ring Temperature Range
Standard Low Temp: -26°C (-15°F)
Standard High Temp: 232°C (450°F)
SPEC SHEET: Viton® 75 Durometer
SPEC SHEET: Viton® 75 Durometer – Brown
SPEC SHEET: Viton® 75 Durometer – Metal & X-Ray Detectable
SPEC SHEET: Viton® 90 Durometer
*Viton® is a registered trademark of The Chemours Company.
SHOP FOR VITON® O-RINGS
Preferred Environments to Use Viton® O-Rings
Performs Well In:
Petroleum products
Fuel or blend with methanol or ethanol
Diesel or blend with biodiesel
Mineral oil and grease
Silicone oil and grease
High vacuum
Ozone, weather, and very high temperature air
Strong acid
Doesn't Perform Well In:
Ketones
Low molecular weight organic acids
Superheat steam
Low molecular weight esters and ethers
Phosphate ester based hydraulic fluids