Hammer Union Seals
Large Inventory, Excellent Quality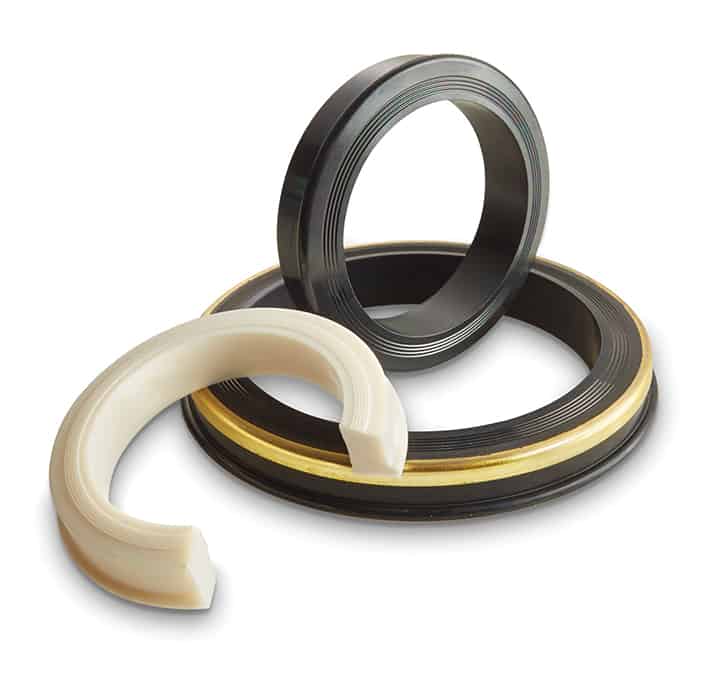 Hammer Union Seals are used in hammer union-style pipe connections to establish flow lines and prevent leakage. Hammer Unions are made by Weco, FMC, and Kemper Valve among others, and are used in the Oil & Gas Industry, in steel mills, chemical plants, strip mining, and marine dredging.
Global O-Ring and Seal offers Hammer Union Seals in Nitrile (also known as NBR, Buna, or Buna-N) for standard service, as well as Viton® (also known as fluoroelastomer or FKM) for increased temperature and chemical resistance or HNBR for Sour Gas Service or Teflon (PTFE). In addition to the standard molded rubber seals, anti-extrusion rings can be reinforced in brass Hammer Union Seals or stainless steel Hammer Union Seals.
For more information or to request a quote, give us a call at 832-448-5550 or submit the Product Inquiry Form.
SHOP FOR HAMMER UNION SEALS
Types of Hammer Union Seals
We offer Hammer Union Seals in any of the following varieties:
1-6 inch Inside Diameter (ID)
Nitrile, Viton®, HNBR, and Teflon material
All elastomer seals are 85-90 durometer
May be reinforced with brass or stainless steel anti-extrusion ring
Hammer Union Seal Dimensions
Dimensions of Hammer Union Seals are typically defined by Size, which is in reference to its Inside Diameter (ID). Additional dimensional references include Outside Diameter (OD) and Height.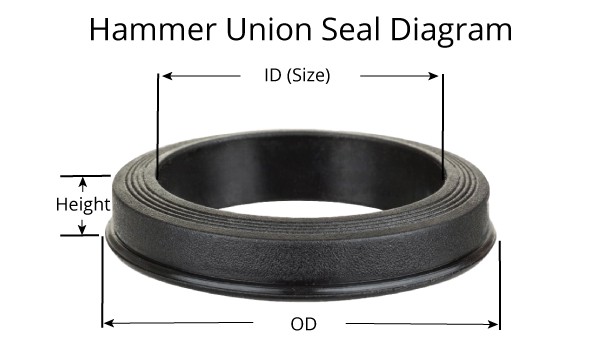 | Size | ID | OD | Height |
| --- | --- | --- | --- |
| 2″ | 2.06″ | 2.81″ | 0.57″ |
| 3″ | 3.15″ | 4.18″ | 0.54″ |
| 4″ | 4.19″ | 5.18″ | 0.54″ |