Perfluoroelastomer O-Rings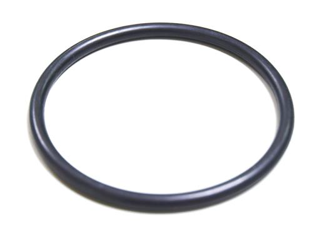 Perfluoroelastomer (FFKM) o-rings are recommended for their vast temperature range, chemical resistance in numerous aggressive applications, and long service life. Global O-Ring and Seal provides high-performance FFKM o-rings for your demanding applications. Our FFKM sealing solutions include Kalrez®, Chemraz®, and PERFREZ®.
Kalrez® O-Rings
Kalrez® perfluoroelastomer (FFKM) parts resist over 1,800 different chemicals, while offering the high temperature stability. They're used in highly aggressive chemical processing, semiconductor wafer fabrication, pharmaceutical, oil and gas recovery, and aerospace applications. The long-term, proven performance of Kalrez® parts can mean less frequent seal changes, repairs and inspections, increasing process and equipment uptime for greater productivity and yield.
Click here for more information on specific Kalrez® compounds.
Chemraz® O-Rings
Chemraz®, the ultimate elastomer for demanding oilfield applications, gives excellent sealing performance when exposed to mixes of aggressive chemicals found downhole and is often specified by operators. Special compounds have been formulated for improved resistance to rapid gas decompression and abrasion, giving significant reductions in downtime and maintenance.
Click here for more information on specific Chemraz® compounds.

PERFREZ® O-Rings
PERFREZ® has a variety of perfluoroelastomer (FFKM) compound o-rings to address very demanding sealing environments. FFKM is designed to withstand a broad range of chemicals and temperatures. PERFREZ® has also developed compounds for very high temperatures with greater thermal stability and compounds with an even broader spectrum of chemical resistance.
Click here for more information on specific PERFREZ® compounds.
Compound
Relative Cost
Data Sheet
Hardness, (Shore A)
Tensile Strength psi, (MPa)
Elongation, %, min
Modulus at 100% psi, (MPa), min
Compression Set
Min. Temp.
Max.  Temp.
General Purpose, Broad Chemical Resistance
Kalrez® 6375
$$$$$
75
2,200 (15.16)
160
1050 (7.24)
24
-4ºF (-20ºC)
+527ºF (275ºC)
Chemraz® 505
$$$$$
75
1,750 (12.1)
140
1310 (9.0)
25
-22ºF (-30ºC)
+446ºF (230ºC)
PERFREZ® 9071C
$$$$
80 +/-5
2,776 (19.4)
178
1536 (10.59)
24.7
+14ºF (-10ºC)
+464ºF (240ºC)
High Temperature Resistance and Low Compression Set
Kalrez® 4079
$$$$$
75
2,450 (16.88)
150
1050 (7.24)
14
-2ºF (-19ºC)
+600ºF (316ºC)
Chemraz® 605
$$$$$
80
2,150 (14.8)
130
1000 (6.9)
22
-4ºF (-20ºC)
+500ºF (260ºC)
PERFREZ® 9001C
$$$$
80 +/-5
1,431 (9.87)
203
985 (6.79)
23.4
+14ºF (-10ºC)
+572ºF (300ºC)
High Temperature Resistance, Broad Chemical Spectrum, and Water/Steam Resistance
Kalrez® 7075
$$$$$
75
2,598 (17.91)
160
1629 (11.23)
10
0ºF (-18ºC)
+620ºF (327ºC)
Chemraz® 585
$$$$$
80
1,825 (12.6)
165
1240 (8.5)
35
-22ºF (-30ºC)
+428ºF (220ºC)
PERFREZ® 9021C
$$$$
80 +/-5
2,907 (20.5)
185
1356 (9.35)
26.3
+14ºF (-10ºC)
+554ºF (290ºC)
PERFREZ® 9131E
$$$$
70 +/-5
2,742 (18.91)
218
776 (5.35)
38.1
+14ºF (-10ºC)
+608ºF (320ºC)