What is a blind drop shipment?
A blind drop shipment is when we ship your order directly from our warehouse to your customer. We remove our company name, logos and other identifying marks from all paperwork, product labels, and shipping labels. Your company's information will be included instead, so as far as your customer is concerned, this order is coming directly from you. This will allow you comfortably ship to your customer without having to worry about them trying to place an order with us directly. To learn more about our other value-added services, click here.
Example Packing Slip and Product Label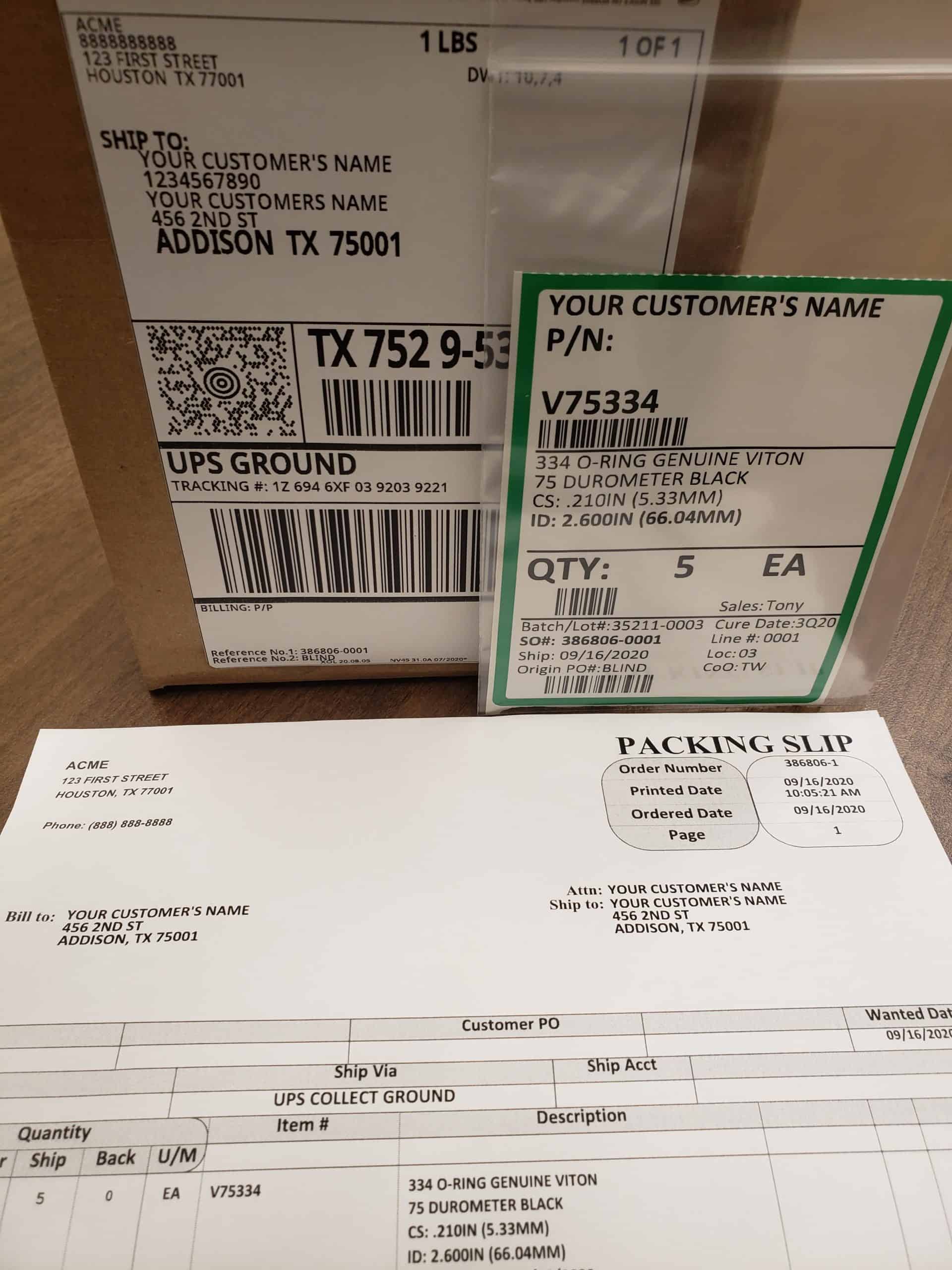 Do Your Next Blind Shipment with Us
To learn more or to get started with blind shipping, please give us a call at 832-448-5550 or submit the Quick Connect form on this page. You can also select the option to Blind Drop Ship when checking out in our online store. Simply select Ship to a different address?, fill in the shipping details, and then select Blind Drop Ship.