At a certain point in the life of a crankshaft seal, technicians find the wear so severe that oil leaks are likely to occur even after the installation of a new replacement seal. Until recently, the only way to address the issue was to either re-machine the surface of the crankshaft or replace it entirely. Both of these options are time intensive and come with a hefty cost. However, Global O-Ring offers a superb alternative: the shaft repair sleeve.
Shop For Shaft Repair Sleeves
What is a Shaft Repair Sleeve?
A shaft repair sleeve is a round part with a hollow middle that is slipped over the worn area in order to act as a surface that in many cases is harder than that of a new shaft. The sleeve comes in many sizes and several materials and is designed to fit onto the new surface. It then acts as a replacement surface for the damaged crankshaft.
The sleeves are specially engineered and made of long-lasting, high quality materials with superior hardness and a precise finish. They are designed to repair and protect metal shafts while eliminating damage to the shafts and spindles.
Save Time With a Shaft Repair Sleeve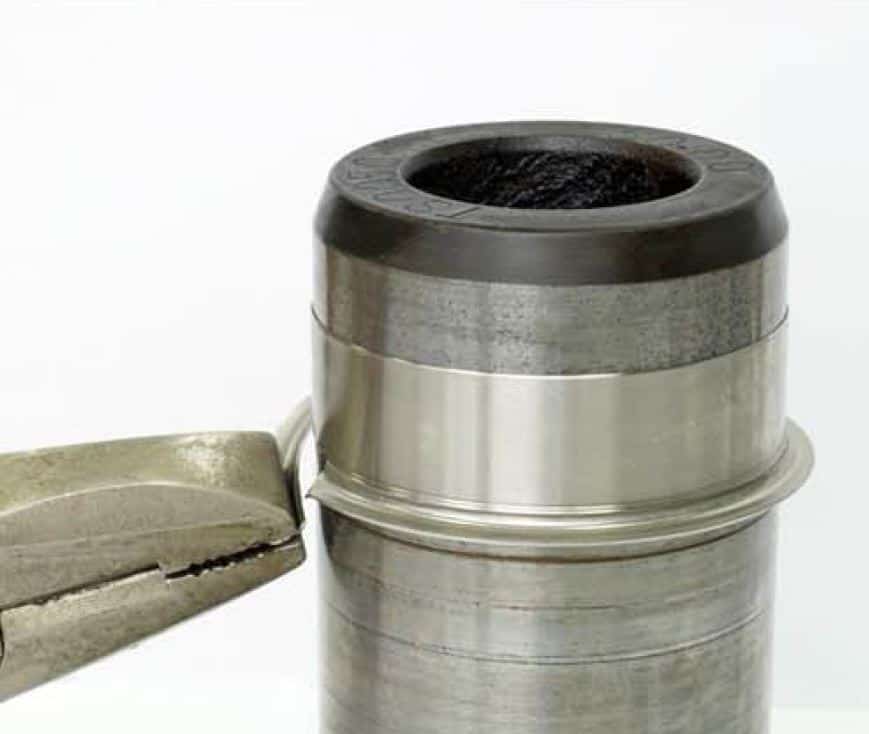 A damaged crankshaft generally means enlisting the services of a specialty repair technician, either on or off-site. When shaft repair sleeves are used, the time the equipment is out of service is reduced to a fraction of what is involved with traditional repairs. Once properly sized, the sleeve fits directly onto the crankshaft and can be installed by someone with minimal maintenance experience in minutes. The basic steps are:
Remove any components that may be blocking the damaged crankshaft.
Remove the oil seal.
Install the shaft repair sleeve using the assembly tool it comes with. This involves placing the sleeve at the end of the shaft, placing the pipe shaped assembly tool over it, and pounding the assembly tool with a mallet until the sleeve is in place.
Reinstall oil seal and all other components.
Please note that each circumstance is different and these basic steps do not apply to all situations or repair sleeves. Global O-Ring offers a convenient "shaft repair kit" which provides, along with the sleeve, complete installation instructions and a special tool that makes installation a breeze.
Save Money With a Shaft Repair Sleeve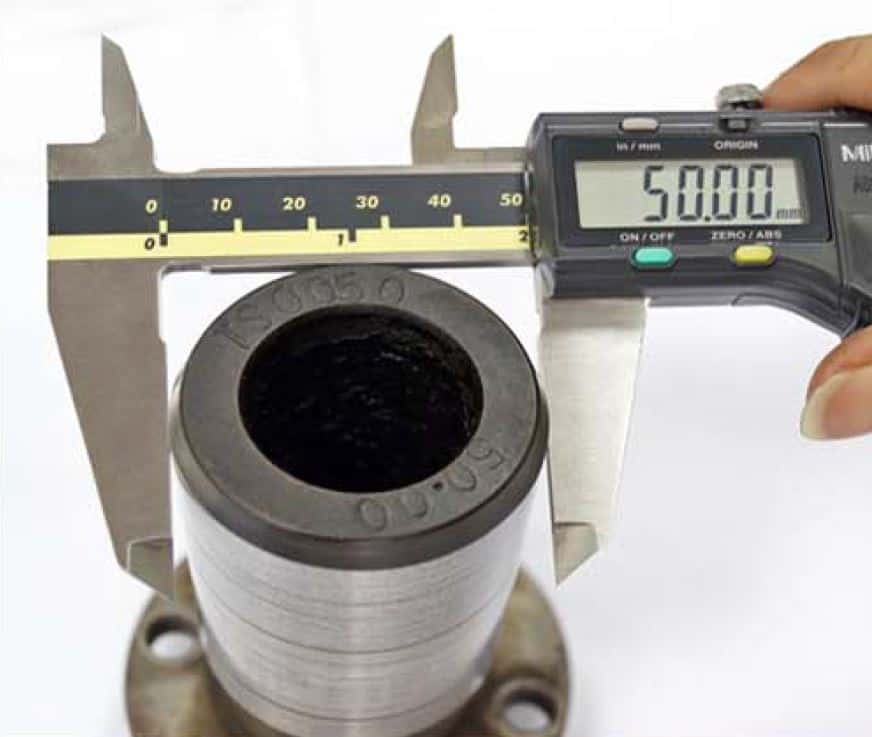 No matter what the cost of getting the crankshaft resurfaced, even the most cost effective repair service  will be far more expensive than a shaft repair sleeve – and the cost to replace the shaft is significantly more. Additionally, a repair sleeve will provide better protection in the future from whatever caused the damage in the first place. That means you save in the short and the long-term.
"People don't realize there is a product like this that can save them time, money, and frustration" says President and Owner of Global O-Ring, Bill DeSpain. "Customers are excited to hear about this product and that it is available in approximately 270 sizes. We stock the majority of those sizes,  which are currently in our warehouse."
Shaft Repair Sleeve Applications
Shaft repair sleeves can be used anywhere there is a radial shaft seal, including many industrial applications such as pumps, compressors, gearboxes, motors, fans, reducers, and conveyors. There are a myriad of uses for shaft repair sleeves in the automotive, transportation, construction and agricultural industries, including:
Engine crankshafts
Transmissions
Air cylinders
Pinion differentials
Harmonic balancers
Camshafts
Wheels
Steering systems
Shaft Repair Sleeves at Global O-Ring
If you have any equipment that is a candidate for shaft repair sleeves, contact one of our technical team members. We only need to know the diameter of the shaft in need of repair and can have your shaft sleeve repair kit shipped to you immediately.
Shop For Shaft Repair Sleeves