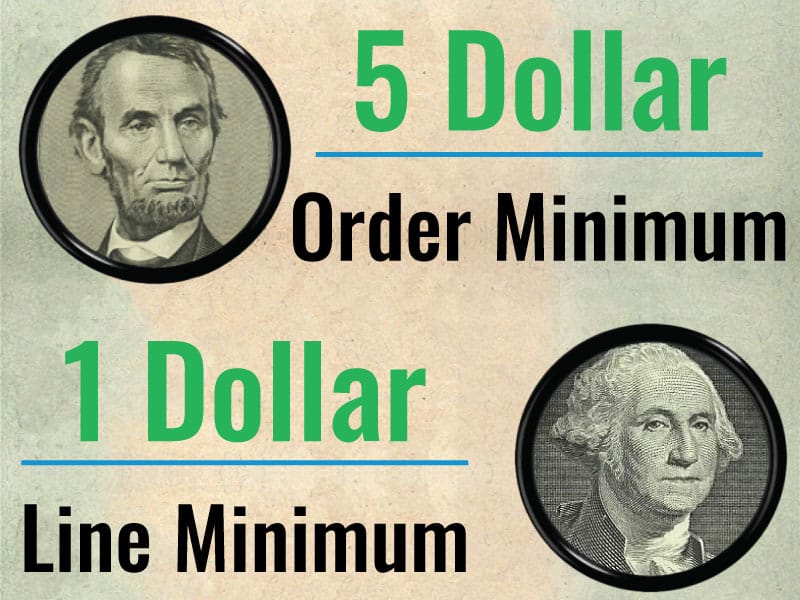 Get What You Need
Imagine this: Your longstanding customer gives you a call, looking for a small number of o-rings you don't have stocked. Cost-effectively providing what's needed is key in retaining customer loyalty, while maintaining profitability.
With Global O-Ring and Seal's $5 order minimum, you don't have to worry about spending more and creating dead inventory. We make sure you can order what you need without overspending and overstocking. This $5 order minimum also applies to vulcanized o-rings, which are quickly configured using our Vulcanized O-Ring Calculator.
No Forcing Pack Quantities
Customers can feel burdened when their o-ring distributor only offers packs buyable in quantities of 5, 25, 50, 100, and so on. With Global O-Ring and Seal, you have the power to order any quantity you need. If only 17 o-rings are required, 17 o-rings can be added to your cart for checkout.
This brief video below demonstrates the ease of our ordering and checkout process.
Eliminate Excess Inventory
Keeping inventory for a small number of unneeded o-rings is a recipe for losing money as handling costs pile up to cut profits. A few ways small excess o-rings can prove to be disastrous for distributors are as follows:
Creating inventory locations for such items
Receiving and transferring these few pieces into stock
Maintaining the inventory in hopes an order is received for less than or equal to the amount on hand
Picking, packing, and shipping the item if/when the item is needed
This domino effect can effectively be eliminated when you have the ability to order exactly what's needed.
Ship What You Need
With Global O-Ring and Seal, needing less doesn't mean you can't do more. The cost of shipping a small, <1 pound package can add up if only presented with UPS and FedEx rates. That's why we offer shipping via USPS to further drive down cost for our customers. Furthermore, these options are offered with blind drop shipping, which can also be arranged at checkout.
With over 60 million o-rings in stock, our goal is to have the right parts available when you need them. Items in stock are set to ship within the same day when placed under the following parameters:
USPS: Place orders by 11 a.m. CST to ship same day.
FedEx: Place orders by 2 p.m. CST to ship same day.
UPS: Place orders as late as 4 p.m. CST to ship same day.
Why Do We Do This?
We are focused on the BIG picture in serving our distributors and fostering the overall relationship, not maximizing individual transactions.
We understand if your customer only wants a few o-rings, we make it easier for you to supply what they need.
We know flexibility is important to our customers. We carry the inventory, so you don't have to.
Experience It For Yourself
There's a reason our Net Promoter Score is ranked Excellent. Our mission as a wholesale distributor is to make the o-ring purchasing process as easy as possible for our customers. With that said, we're ready to help YOU! If you have any questions, feel free to give us a call at 832-448-5550 or submit a contact form and we'll demonstrate our commitment to being All-Around Better!
PRESIDENT:
Brian is the President of Global O-Ring and has the honor of running the company as a 3rd-generation leader in the seal business.