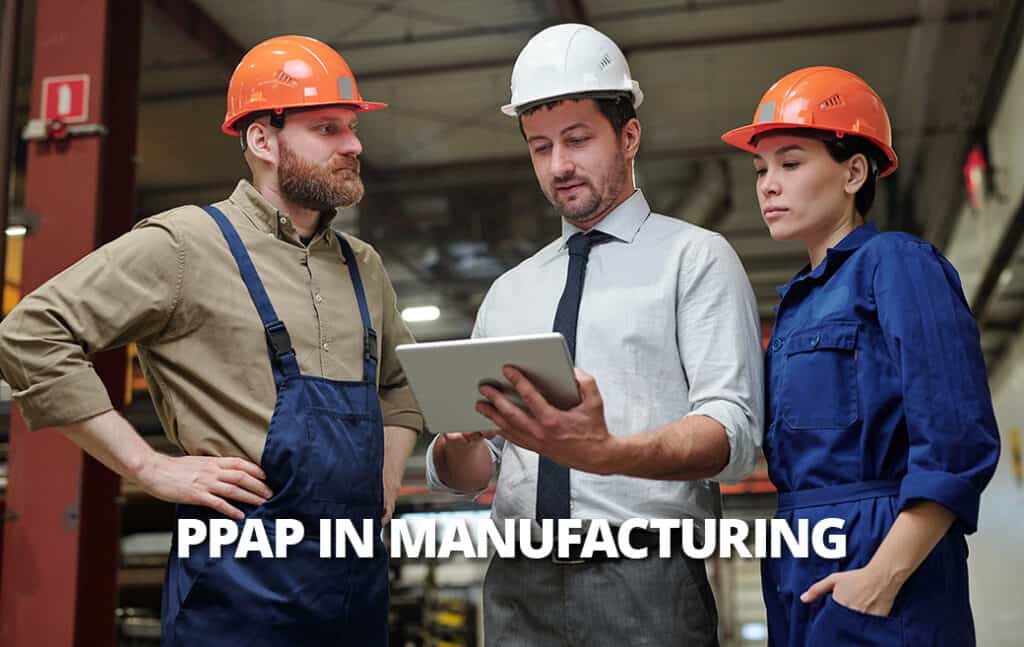 Production Part Approval Process, or PPAP, is widely used in the manufacturing industry. You are probably familiar with the concept if you are a Design or Applications Engineer, Manager of Quality Control, or an MRO professional at a manufacturing company. This post is a summary of PPAP in case you are unfamiliar or need a refresher.
As a manufacturing professional, you already know that o-rings are critical components in equipment used in various industries. So it is not surprising that the Production Part Approval Process plays a role here too.
PPAP ensures that o-rings are manufactured to customer-specified tolerances with a defined process capability level (Cpk). A common situation in manufacturing is tool wear which may compromise the tight tolerance required for PPAP o-rings. Visit our PPAP O-Rings Overview page to learn more about Cpk, its calculation, and the values acceptable in the Automotive vs. Aerospace industries.
A brief history of Production Part Approval Process (PPAP)
Production Part Approval Process, or its acronym PPAP, was originally developed by the Automotive Industry Action Group (AIAG) to establish confidence in suppliers and their production processes for the automotive supply chain.
"All customer engineering design record and specification requirements are properly understood by the supplier and that the process has the potential to produce product consistently meeting these requirements during an actual production run at the quoted production rate."

Source: The official PPAP guide, Version 4, March 2006
PPAP is a subset of Advanced Product Quality Planning (APQP), but it is not the same as explained later in this article.
Requirements and the importance of PPAP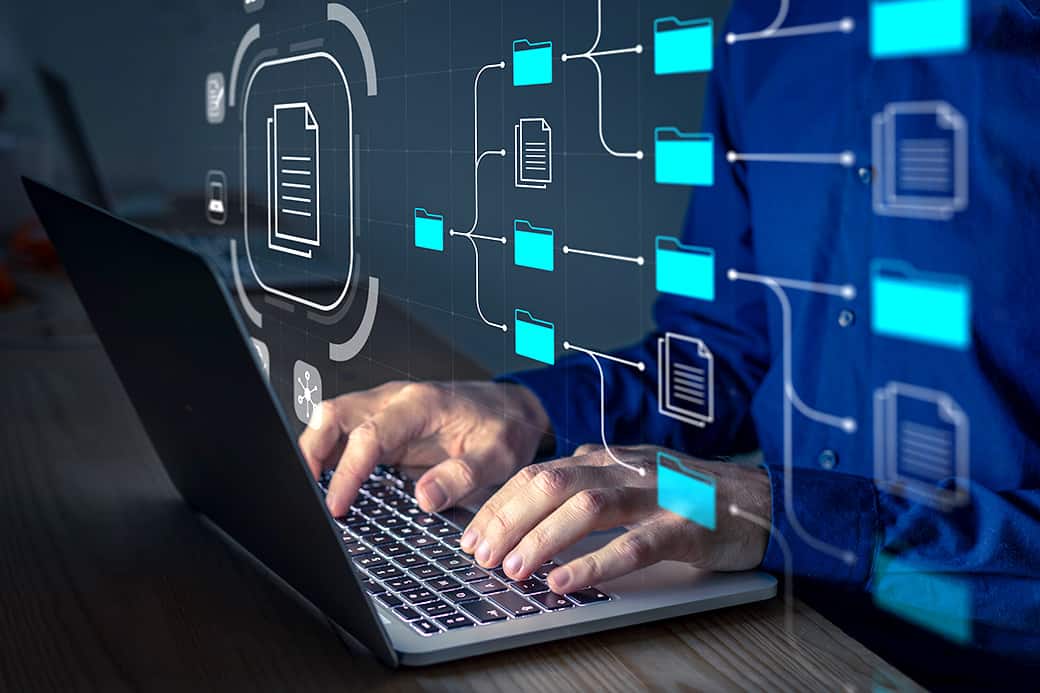 There are 18 requirements or elements to the PPAP report and 5 levels of submission.
5 levels of PPAP submissions:
Level 1: Part Submission Warrant (PSW) submission only
Level 2: PSW with product samples and limited supporting data
Level 3: PSW with product samples and complete supporting data
Level 4: PSW and customer requirements defined by the customer
Level 5: PSW with product samples and complete supporting data reviewed at the supplier's manufacturing facility
18 elements of PPAP report:
Design Documentation: This usually includes part drawings provided by the customer alongside the purchase order to ensure that everything aligns and meets the requirements. Every feature on the part drawing must be ballooned or bubbled to correspond with inspection results, including print notes, standard tolerance notes, and specifications.
Engineering Change Notice: The engineering change notice will be present if a request for amendments is made to an existing part. The document will show a detailed description of the change in question.
Customer approval: There has to be evidence of approval from the customer's engineering department, usually the engineering trial with sample production parts. A temporary deviation is often required to send parts to the customer before the PPAP is complete, but customers may require other engineering approvals as part of this step.
Design Failure Mode and Effects Analysis (DFMEA): The Design Failure Mode and Effects Analysis (DFMEA) is an application of the Failure Mode and Effects Analysis (FMEA) specific to the design stage. This enables the design team to document what they predict about a product's potential failures before completing a design and will use this information to mitigate the causes of a failure.
Process Flow Diagram: The Process Flow Diagram shows every step in creating the part from start to finish. It includes all of the main steps in processing the part, including incoming components, measuring, and inspection. The diagram should always match the control plan and the Process Failure Mode and Effects Analysis (PFMEA). It usually includes the flow of non-conforming materials and parts.
Process Failure Mode and Effects Analysis (PFMEA): Process Failure Mode and Effects Analysis (PFMEA) examines all of the possible failures within the manufacturing process itself, evaluating each step in the production process to indicate what could go wrong during the fabrication and assembly of every part.
The Control Plan: The Control Plan lists the preventative measures designed to mitigate the possibilities laid out in the PFMEA. The Control Plan mirrors the Process Failure Mode and Effects Analysis (PFMEA). It provides greater insight into how potential issues can be checked during inspection, assembly, or the completed part's inspection.
Measurement System Analysis: The Measurement Systems Analysis conforms to the customer's ISO or TS standard and records all of the specifications and details of the equipment that will be used.
Dimensional Layout Results: The Dimensional Layout Results are a validation check to ensure the measurements on the drawing are correct in relation to the end result and include a list of every dimension on the ballooned part drawing and measurement results. There will be a list of every characteristic, specification, measurement result, and assessment indicating whether a dimension has passed or failed.
Design Verification Plan and Report (DVP&R): The Design Verification Plan and Report (DVP&R) are validation records of each test performed on the part, including relevant certifications of the material and pass or fail inspection results. The customer and the supplier will sign off on this document.
Statistical Process Control or Initial Process Studies: This step includes documentation of all processes that will take place and the components that make up the product, including SPC charts for critical characteristics. This demonstrates that critical processes are stable and that the process validation builds can begin.
Qualified Laboratory Documentation: Qualified Laboratory Documentation consists of certifications from lab testing that took place.
Appearance Removal Inspection (ARI): The Appearance Removal Inspection (ARI) verifies that the customer has inspected the final product and indicated that all of the required appearance specifications for the design (including color, textures, fit, etc.) had been met.
Sample Production Parts: This includes samples from the initial production run and the location of where the parts are stored is supplied.
Master Sample: A sample of the final version of the product is provided to be signed off by the customer and supplier.
Checking Aids: Used by production, checking aids is a detailed list of all tools used to inspect, test, or measure parts during the assembly. Checking aids usually list the part, describe the tool and include the calibration schedule for the tool.
Customer-Specific Requirements: This section of the PPAP is reserved for customers to list their own specific requests and requirements for the PPAP process.
Part Submission Warrant Form: The Part Submission Warrant Form summarizes the entire PPAP submission, including the drawing numbers, revisions, part information, material declaration numbers, deviations, and test results.
NOTE: The 18 elements may differ slightly between the Automotive and Aerospace industries.
Here is a handy chart that shows the 18 elements by levels.
| # | Requirement | Level 1 | Level 2 | Level 3 | Level 4 | Level 5 |
| --- | --- | --- | --- | --- | --- | --- |
| 1 | Design Records of Saleable Product | R | S | S | * | R |
| 1.1 | for proprietary components / details | R | R | R | * | R |
| 1.2 | for all other components / details | R | S | S | * | R |
| 2 | Engineering Change Documents, if any | R | S | S | * | R |
| 3 | Customer Engineering Approval, if required | R | R | S | * | R |
| 4 | Design FMEA | R | R | S | * | R |
| 5 | Process Flow Diagrams | R | R | S | * | R |
| 6 | Process FMEA | R | R | S | * | R |
| 7 | Control Plan | R | R | S | * | R |
| 8 | Measurement System Analysis Studies | R | R | S | * | R |
| 9 | Dimensional Results | R | S | S | * | R |
| 10 | Material, Performance Test Results | R | S | S | * | R |
| 11 | Initial Process Studies | R | R | S | * | R |
| 12 | Qualified Laboratory Documentation | R | S | S | * | R |
| 13 | Appearance Approval Report (AAR), if applicable | S | S | S | * | R |
| 14 | Sample Product | R | S | S | * | R |
| 15 | Master Sample | R | R | R | * | R |
| 16 | Checking Aids | R | R | R | * | R |
| 17 | Records of Compliance with Customer-Specific Requirements | R | R | S | * | R |
| 18 | Part Submission Warrant (PSW) | S | S | S | S | R |
| 19 | Bulk Material Requirements Checklist (for bulk material PPAP only) | S | S | S | S | R |
S = The supplier shall submit to the customer and retain a copy of records or documentation items at appropriate locations
R = The organization shall retain at appropriate locations and make available to the customer upon request
* = The supplier shall retain at appropriate locations and submit to the customer upon request
PPAP's rigorous process and documented report ensure that the parts manufactured by suppliers meet the consistency and quality expectations of the customer.
Manufacturers are assured of the accuracy and repeatability of the parts used in their production. In addition, PPAP helps lower the risk of defects showing up later and/or avoiding costly recalls while shortening the time to market.
Both suppliers and customers benefit from using PPAP.
Adoption of Production Part Approval Process in other industries
While it is true that the Production Part Approval Process was developed for the Automotive industry, it is now used in many different industries, such as the Military and Aerospace, Medical & Pharmaceuticals, and Cleanroom Environments for the Semiconductor and Healthcare industries.
We help with testing and documentation as part of the total package for our customers. We stock a variety of USP Class VI o-rings for Medical and Pharmaceutical applications that are FDA-compliant and are manufactured with white list materials for the final product to meet FDA approval.
PPAP vs. APQP
PPAP is a component of APQP (Advanced Product Quality Planning), a defined process used to introduce a new product in the market or to incorporate changes to a product after its initial release. PPAP is one of the 5 core tools of quality of the IATF 16949:2016 standard for the automotive sector quality management systems.
APQP is performed by a cross-functional team compromising engineering, manufacturing, quality assurance, and procurement professionals to meet customer requirements.
If PPAP results fail to meet customer expectations, it's a good sign that APQP isn't working correctly. The test for both processes is a production trial run. If the finished trial product includes defective parts, the manufacturer has to review the entire supply chain to determine where things went wrong.
Final thoughts on PPAP
PPAP can be seen as a direct negotiation between customers and suppliers to determine how each element in the process must be satisfied. Not every PPAP is the same, so negotiation must always occur before a requirement is accepted and the process is implemented. This will ensure that both parties have the same expectations.
The PPAP process may be highly detailed and lengthy, but it ensures that all elements are planned for and considered before and during the production process to minimize errors, reduce waste and deliver a high-quality product. In addition, the PPAP report provides customers with comprehensive information to validate all areas of the design and production process, ultimately ensuring that only high-quality products are shipped to the end customer.
A limited number of suppliers can provide this service to their customers. Global O-Ring and Seal can obtain all PPAP levels of documentation. This includes everything from compounds, tool cutting, cure, and temperature control (across all mold cavities) in the compression molding process. Our ability to provide such comprehensive support for PPAP demonstrates our high level of control over our manufacturing processes.
Please call us at 832.271.5218 for more information or fill out the RFQ Form to request a quote.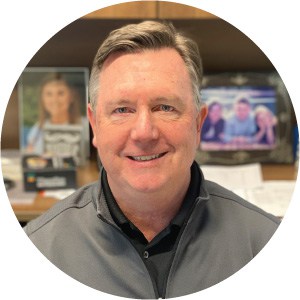 Jeff is the Vice President, Sales and Marketing at Global O-Ring and Seal. He has worked for several high-tech companies leading Sales, Marketing, and Product Management teams. Jeff is adept at strategic marketing and sales and is an experienced executive excelling at driving customer loyalty and revenue by creating innovative products and services and deploying digital technology to customer-facing touchpoints. He has a BS degree in Mechanical Engineering from the University of Minnesota and an MBA from St. Thomas University (Minneapolis). See his full bio on Our Team page.